Welcome to Rackaback Morris
Next dance out: North Ferriby Village Hall Fundraiser 03 Aug 14
A Fun Day on the Village Playing Fields as part of the celebrations, connected with Yorkshire Day. We'll be there from 2 p.m.
Click
here
for full list.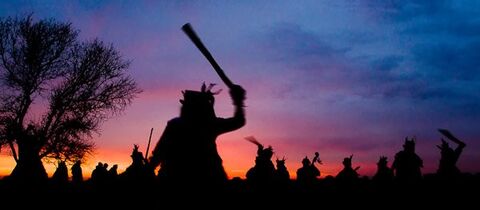 Rackaback are a mixed (men and women) Border Morris team based in Hull, East Yorkshire.  We formed in January 2011, and concentrate on traditional Border Morris (big sticks!). We are also incorporating some local East Riding ploughboy dance into our displays in the near future.
We dance out at various events, and at pubs in East Yorkshire during the summer months - see our Dance outs page.
We're always interested to meet new recruits, both dancers and musicians. Details on our Joining page. Why not come and try Morris - you'll be sure of a warm welcome!
Similarly, if you'd like us to perform at your event, please do contact us.